The village of Pradelles-Cabardès lies at the foot of Pic de Nore, the 1211-meter-high peak of the Montagne Noire. For a long time, until the mid-19th century, the town's climatic characteristics enabled its inhabitants to develop ice cream production for the entire region.
We poured the snowdrifts into circular moulds before compacting it to make to form a compact block, then covered it to a height of 1 metre with beech leaves are rot-proof.
In summer, when ice was essential for preservation, the cooler was opened to extract the ice blocks, which were then placed on the "bourra" (a piece of jute cloth), also lined with beech leaves. Then the whole thing was sewn together to make the ice-loaf airtight before delivering it or putting it back in the ice-box for delivery, which was done at night by cart.
Whoever The first to come up with the idea for this business was Pierre Piquemol in 1849. He was soon imitated by many inhabitants, and the development of this industry became prosperous. The ice loaves reached the narbonnais country, the country carcassonnais and the Mazamet and Castres region. As the rail moves forward, the ice on the Pradelles was delivered to major cities in the southwest.
This activity flourished, but fell apart during the First World War, when the Horses and men were requisitioned, and the operation came to a definitive halt in 1927.
Today, the The icehouses have been listed as historic monuments since 1986.
Several signposted circuits have been laid out around Pradelles-Cabardès, some of them go through the coolers.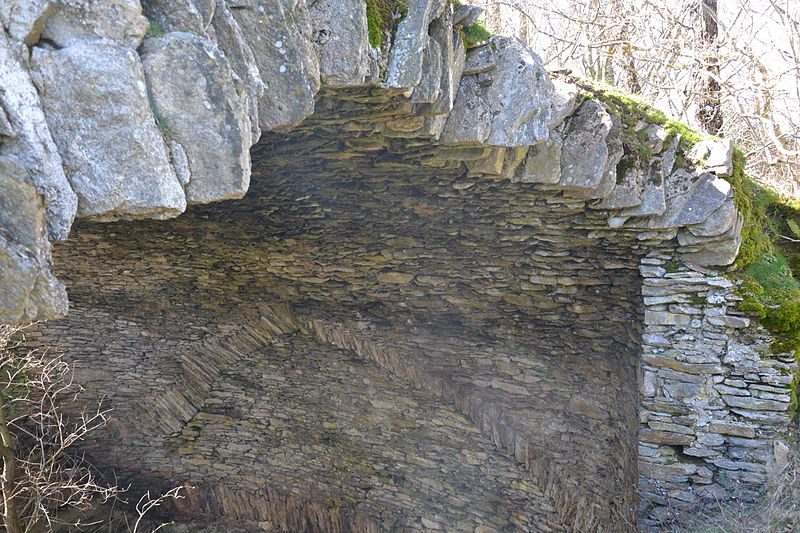 Finally, don't miss not the 14th-century Saint-Jean-Baptiste church. Original architecture is composed of a five-sided apse, a four-sided nave bays and six side chapels. Its bell tower is octagonal.
A great day out during your stay at camping Le martinet rouge. You can picnic in the special picnic area around Lac de Pradelles.
Photo credits: [[File:Lac de Pradelles, Aude (5).jpg|Lac de Pradelles, Aude (5)]]
METGE Jean [CC BY-SA 4.0 (https://creativecommons.org/licenses/by-sa/4.0)]
https://commons.wikimedia.org/wiki/File:Pradelles-glaci%C3%A8re1.jpg